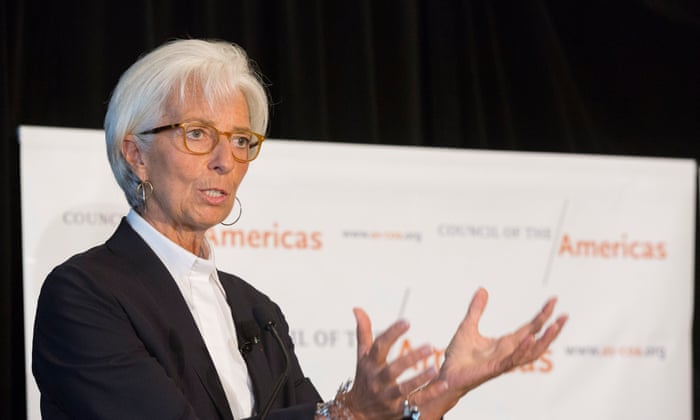 The next financial crisis is coming, it's a just a matter of time – and we haven't finished fixing the flaws in the global system that were so brutally exposed by the last one. That is the message from the International Monetary Fund's latest Global Financial Stability report, which will make sobering reading for the finance ministers and central bankers gathered in Lima, Peru, for its annual meeting.
Massive monetary policy stimulus has rekindled growth in developed economies since the deep recession that followed the collapse of Lehman Brothers in 2008; but what the IMF calls the "handover" to a more sustainable recovery – without the extra prop of ultra-low borrowing costs – has so far failed to materialise.
Meanwhile, the cheap money created to rescue the developed economies has flooded out into emerging markets, inflating asset bubbles, and encouraging companies and governments to take advantage of unusually low borrowing costs and load up on debt.
[…] Meanwhile, the failure to patch up the international financial system after the last crash, by ensuring that banks in emerging markets hold enough capital, and constraining risky borrowing, for example, means that a new Lehman Brothers-type shock could spark another global panic.
Source: Next financial crash is coming – and before we've fixed flaws from last one | Business | The Guardian